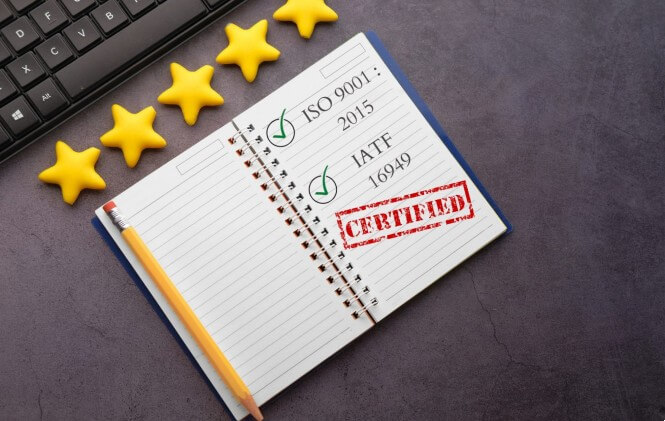 QUALITY CONTROL
Quality control is important for any industry, but for manufacturing, it is even more so. An ISO 9001 certification demonstrates that our organisation is customer-focused and committed to delivering consistent, quality products. This globally recognised Standard ensures best-practice processes are in place, which helps increase efficiency and drive continual improvement. Ensuring superior quality products for our customers.
IATF 16949 emphasises the development of a process-oriented quality management system that provides for continual improvement, defect prevention and reduction of variation and waste in the supply chain. The goal is to meet customer requirements efficiently and effectively.
The IATF maintains strong cooperation with ISO by continuing liaison committee status ensuring continued alignment with ISO 9001.
OUR CERTIFICATIONS
We have been accredited with the following certifications :
ISO 9001 – the world's most recognised Quality Management System Standard
IATF 16949 - Automotive QMS Standard
OHSAS 18001:2007 - Health & Safety Management System & Standard
ISO 14001:2004 - Environmental Management System & Standard
Some of the main benefits of these certifications include:
Better internal management & Reduced Wastage

Increase in efficiency & productivity

Consistent outcomes, measured and monitored

Globally recognised standard, Accreditation by UKAS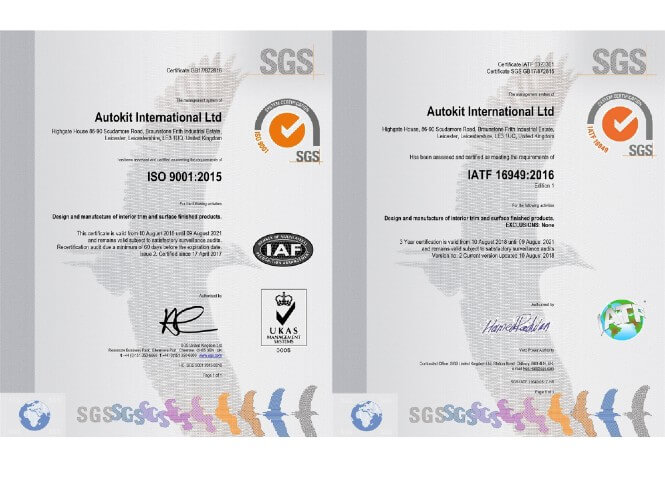 Manufactured in Britain by a British company
'Buying British' isn't about blind patriotism, It goes above and beyond supporting British manufacturing. When you think of British manufacturing, the first word that springs to mind is 'quality'.
Did you know? - Despite the decline since the 1970s, when manufacturing contributed 25% of UK GDP, the UK is currently the ninth largest manufacturing nation in the world.