Auto-kit has evolved over 20 years, developing and retaining skills & knowledge in the production of Upholstery Products.
Using the latest technology and machinery we have the production capability to produce any quantity required. All prototypes are manufactured using the end-use materials, so customers can trial and test the products to ensure complete compliance with the desired application.
Our CNC Stitching process enables you to apply the latest technology and techniques for precise, consistent sewing and patterning to all of your projects. Our experienced operators take the science and exactness of computerized sewing and combine it with the art of creative and innovative upholstery designs to make our work stand out.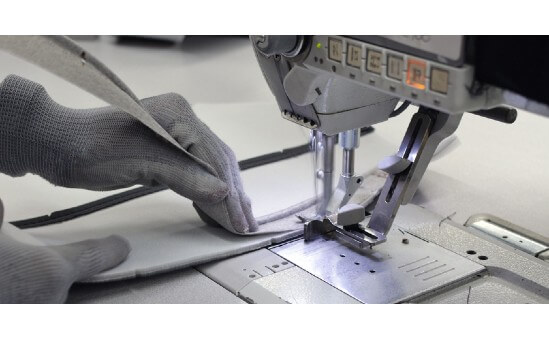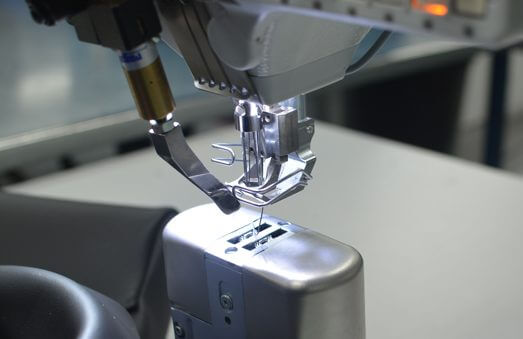 We at Auto-kit International pride ourselves being at the forefront of technology when it comes to the automotive interiors industry. We have invested heavily in Custom CNC and complex stitching machines to stay ahead of the competition. Sewing applications :
Leather car seats
Convertible soft tops
Home furniture and design upholsteries
High-quality leather goods
Technical textiles with high finishing requirements (Aerospace Industry)
Durkopp Adler - Docu Seam System
Docu seam systems are quality assurance systems designed for use on safety relevant seams, mainly in the automotive/airbag section.
This technology is used where the seam must meet precisely stipulated parameters. For Example, perfect execution of the nominal breakage point on the reference seam on a car seat from where the side airbag unfolds in the event of a serious incident.
It is important in these seams to be of perfect parameters. In case of a seat side airbag, should not be too resistant as this will prevent the side airbag from expanding and unfolding; on the other hand the seam must have a minimum strength so that it does not tear open unexpected during normal use.
We use top-of-the-class Durkopp Adler 550-867 for safe and documented sewing of airbag tearing seams.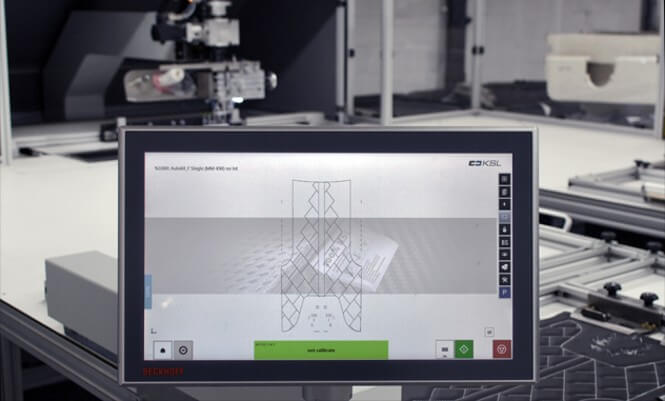 CNC Sewing Unit
More about our CNC Sewing Unit
Free programmable CNC-sewing unit with rotating sewing head for machines in modular design
Excellent seam quality and constant thread tension in all sewing directions allow the use of this CNC-sewing unit in all areas of technical textiles manufacture with highest demands on quality, i.e. visible seam paths
Spindle drive for highest positioning accuracy
Integration of safety relevant quality monitoring systems
Various thread separating units depending on the customer demands
Manufactured in Britain by a British company
'Buying British' isn't about blind patriotism, It goes above and beyond supporting British manufacturing. When you think of British manufacturing, the first word that springs to mind is 'quality'.
Did you know? - Despite the decline since the 1970s, when manufacturing contributed 25% of UK GDP, the UK is currently the ninth largest manufacturing nation in the world.