What is Pattern Digitizing?
In the manufacturing and production industries, pattern digitizing is the process in which 2D physical patterns or templates made of paper, muslin fabric, cardboard, metal, glass or plastic get converted into a vector to be utilized in a 2D/3D CAD/CAM system. The process preserves the patterns original design and shape and allows users to virtually edit and improve their templates. The digitized templates can be graded or sent directly to a marker making/nesting system to be plotted and cut out.
It is a small but important step in production. Manually digitizing patterns can slow down production and sample approvals. Inaccuracies on the digitized pattern shape can generate disastrous results on the final product. Having a precise and reliable digitizing system is crucial for the production and manufacturing process of a product.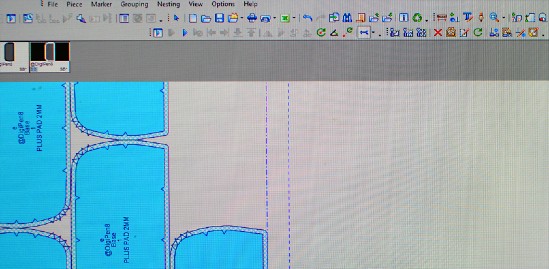 We have invested in high-end Pattern Digitising Software to save time and get accurate results which enables us to provide on time deliverables to our customers.
By digitizing all pattern can be modified easily during development. This allows for the pattern to be used for all CAD/CAM operations avoiding the need for tooling.
Benefits of Pattern Digitising
You can digitize multiple patterns simultaneously, and the process is typically 20-50 percent faster than digitizing manually
Once patterns are digitized, users can easily edit and grade them
Easier to Organise
Manufactured in Britain by a British company
'Buying British' isn't about blind patriotism, It goes above and beyond supporting British manufacturing. When you think of British manufacturing, the first word that springs to mind is 'quality'.
Did you know? - Despite the decline since the 1970s, when manufacturing contributed 25% of UK GDP, the UK is currently the ninth largest manufacturing nation in the world.