We are capable of handling the design and development of your most complex embroidery projects from niche to high volumes.
Our High End Embossing Machines are made in compliance with set business quality values and are highly admired for fine finish and dimensional accuracy.
Our highly experienced team of designers and technicians with state-of-the-art computer technology enables us to create most beautiful and innovative designs.
We can help with the design and development of your embroidery project. In addition, we can also handle small to large-scale production at competitive rates. We work with high rated clients across the globe.
Features of our equipment used for Embroidery
Real-time monitoring - shows sewing progress, colour image of design before sewing and progress as it sews out.
Exclusive Electronic Thread Clamps - Keeps thread taut and eliminates false thread breaks & pull outs
New tensioner system provides better and easier thread tensioning and improved thread break accuracy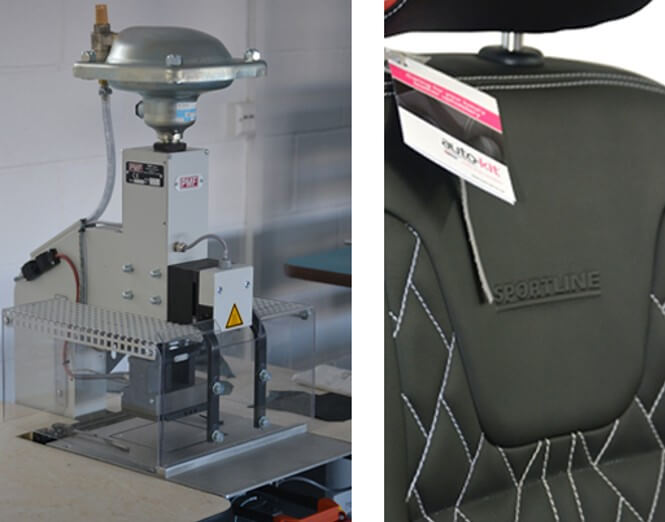 material
Embossing & Embroidery to a wide variety of materials including :
Leather
Cloth / Fabric
Vinyl
Manufactured in Britain by a British company
'Buying British' isn't about blind patriotism, It goes above and beyond supporting British manufacturing. When you think of British manufacturing, the first word that springs to mind is 'quality'.
Did you know? - Despite the decline since the 1970s, when manufacturing contributed 25% of UK GDP, the UK is currently the ninth largest manufacturing nation in the world.