Whether it's a seat, armrest or head restraint cover, adding trim to our products is one of the last steps in the production process. Not only do we have complete cut & sew capabilities, we also complete our work on a just-in-time basis.
During assembly, by combining automated technology with the craftsmanship of our skilled employees, we develop perfectly end products – exactly when our customers need them (JIT).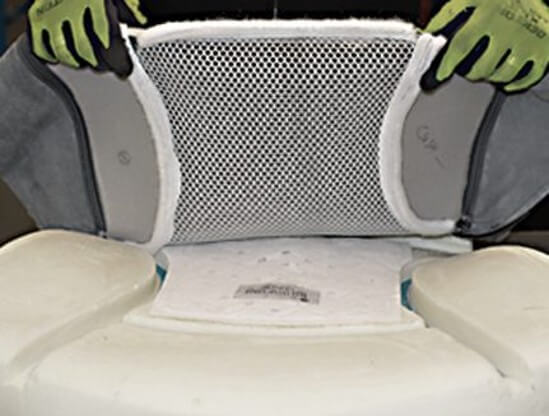 At Auto-kit International, our state-of-the-art trim technology gives our customers a significant edge. On the production side, our nesting and cutting capabilities allow us to maximize material and minimize scraps – all while creating close cuts that conform to extremely tight tolerances for a smooth, finished look.
Our Assembly is capable of providing Seat Assembly or Door Card Assembly. We are a proven Tier 1 supplier of Assembled products for quick, ready-to-install on the production line vehicle parts.
We have invested heavily over the years in our technology. including the assembly lines and test systems. We offer the most sophisticated seating capabilities. We pride ourselves of producing the highest quality of products for the UK's leading and most prestigious automotive manufacturers. Our Semi-automatic assembly cell ensures repeatability and confidence in manufacturing to the highest possible standards.