We take pride in our designs, product quality and attention to detail.
Since inception, our fundamental approach of " Quality driven innovation" has held us in good stead and two decades later we are proud to be approved suppliers to the major vehicle manufacturers.
The relationships we have nurtured and our customers' trust in our products and services have elevated Auto-kit International into a multi-million-pound organisation and the supplier of choice.
With our Manufacturing Facility in the UK & abroad as well as our quality control gateway based solely in the UK it gives us control offer our customers complete flexibility, consistently high-quality products at competitive prices, delivered on time.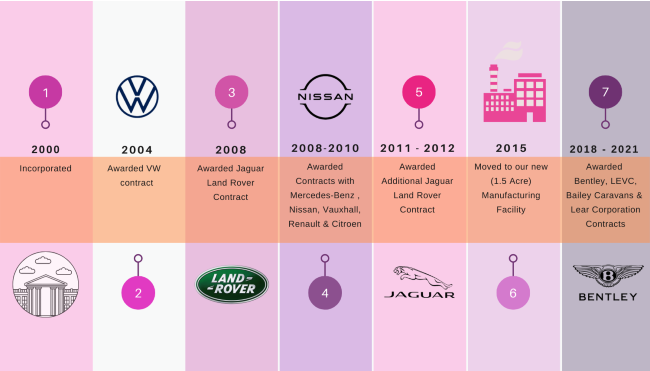 Auto-kit International aims to improve continuously for the benefit of our customers, employees, and the environment.
With our Manufacturing & Quality Control based in the UK, it gives us greater control over the quality, environmental & social aspects of the products we make. This means that our clients can feel comfortable knowing that their products are being manufactured with the highest standards.
Manufactured in Britain by a British company
'Buying British' isn't about blind patriotism, It goes above and beyond supporting British manufacturing. When you think of British manufacturing, the first word that springs to mind is 'quality'.
Did you know? - Despite the decline since the 1970s, when manufacturing contributed 25% of UK GDP, the UK is currently the ninth largest manufacturing nation in the world.