Auto-kit International uses high-end Veit-Kannegiesser fusing machines for In-house Foam Lamination and is capable of outsourcing Flame Lamination.
Control of the fusing parameters is of utmost importance in material lamination, where all important details can be overseen in a clear and readable manner. Fluctuations in temperature can be a cause of reduction in quality.
Our lamination machines has clearly defined heat zones providing optimal fusing results. A precise pressure system ensures for successful fusing of different interlinings and fabrics.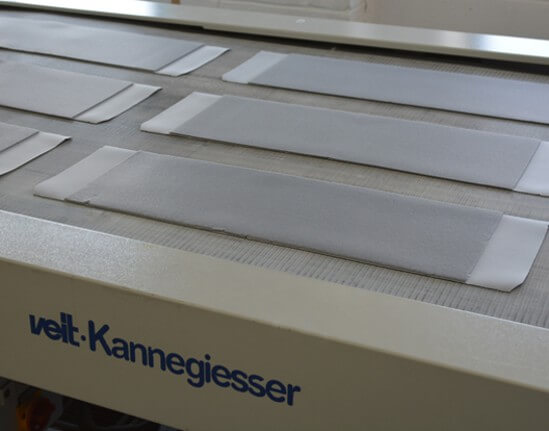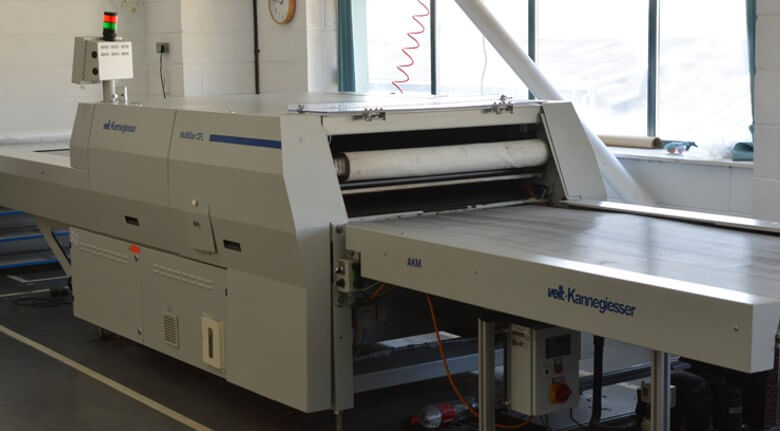 In the lamination process, the foam passes by an heating element to make its surface tacky. The fabric and scrim backings are immediately pressed against the foam and cooled to create a bonded, bi-laminated or tri-laminated composite. Flame lamination is the most common and cost-effective method of bonding face goods to flexible foams, and backings.
Whether working from our design or a customer supplied drawing, we have the experience to fabricate even the most complex foam components.
Auto-kit International uses precision heating elements for lamination to create a thin layer of molten polymer to simultaneously bond flexible foams to face fabrics and backing materials.